When:
April 28, 2018 @ 2:30 pm – May 1, 2018 @ 5:30 pm
2018-04-28T14:30:00+02:00
2018-05-01T17:30:00+02:00
Where:
Meeuwenveen Centre
Meeuwenveenweg 1
7971 PK Havelte
Netherlands

Spirit, Soul and Body on Fire!
This special retreat for Beltane brings a powerful rite to tap into, and embody our potential – kick starting the manifestation of our desires using the power of our sexual energy when it is at the highest point in the cycle of the year.
You are invited to drop in to a deep, sacred, explorative and celebrative space and to let the Sacred Union of the masculine and feminine happen. From inner marriage: Hieros Gamos, to sex magic: we will be harnessing our inner forces, making them active and harmonious with nature and the divine.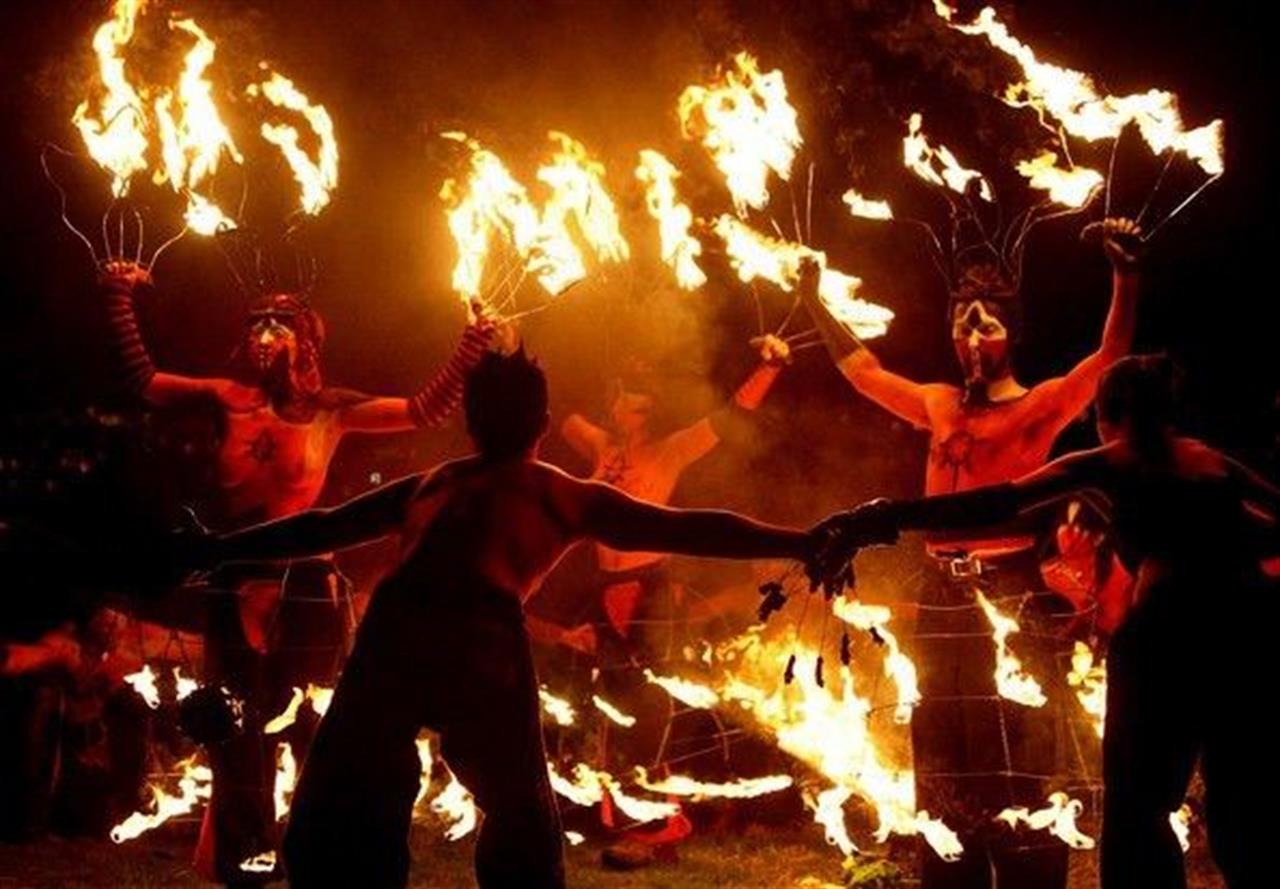 Embodying lifeforce energy helps us to manifest our desires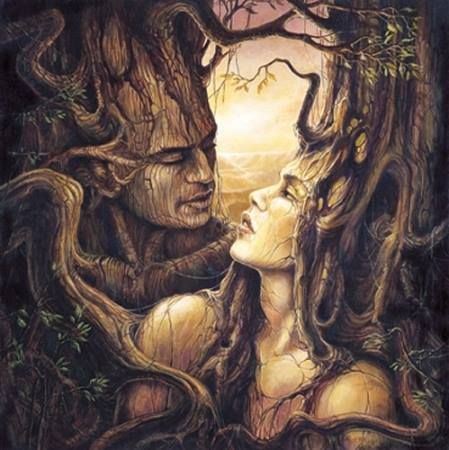 Beltane – to go from potential to conception through earth and  fire
Beltane is traditionally celebrated at the peak of Spring and the start of Summer. At this point all of life is bursting with potent fertility and the potential becomes activated as conception (of ideas and initiating projects). Rituals are performed to tap into this fertile power on May Eve, when the sexuality of life and the earth is at its peak.
THE POSSIBILITY TO TRANSFORM YOUR LIFE
We will bring back the passion and erotic energy to its origin: the power that rises from our deepest core – it is non-rational knowledge. Eros has the magic to bring you to deep altered states where you can recreate yourself. We will be journeying through an embodied immersion into the whole spectrum of Eros, moving towards the Sacred. In that we take everything that comes up as a possibility to transform.
Sounds good! What will we do exactly?
Tantric Meditations, Teachings and Rituals
Breathwork
Consent – what are you willing or desiring to experience and feel a safe boundary framework to support you
Shamanic Alchemy, Practices and Rituals
Music and singing
Intention Setting
Inquiry's – following inner intelligence
Embodiment and awakening through ecstatic dance experiences
Grounding Body Work
Individual, Partner and Group exercises (within your boundaries)
A Journey through the Elements into Oneness
Sensual awareness
Sexual consciousness
Deep sharings
Special Beltane Celebration with Cacao and the traditional rituals of Beltane
Is this retreat for me?
This rite and retreat is for every person who wants to raise the quality of their life, manifest, move through stuckness or numbness, and feels sexuality can be an important key for that. It is open for both singles as well as people in a relationship of any constellation. We advise that when you are in a relationship, you make loving agreements with your partner/s.
What will you gain from this retreat?
An empowered experience – being initiated in a new way into your own full potential and juice for life.
A celebration as never before which will inspire for you months afterwards.
A deep connection to nature, and your own nature, so you have direct access to that place of wisdom, inner guidance and inner leadership.
Meeting yourself in new expanded places, while very directly connected to your Yes, No and Maybe's.
Listening deeper to your inner desires, needs and fears and knowing how to serve or approach them.
Manifestation powers ready to rock your world, gently or wildly.
Deep meetings with other amazing beings.
Deeply rooted back into yourself.
Becoming fully human and aligned again.
A lot of joy and awakenings.
James Stevenson
James's passion is to help call forth our human potential and our soul. His weave brings together more than 19 years experience in techniques, practices and information from the cutting edge of Neuroscience, Tantra, Biodanza, Shamanic & Energy Work, Integral theory and Taoist practices to create a spirituality that is rooted in the body. His evolutionary approach is to work on all lines, levels, states and parts of ourselves in bringing forth our fullest potential.
His shamanic work includes being Vision Quest rites of passage guide, holding Sweatlodge Ceremonies as well as Sacred Cacao Rituals. He is also part of the International School of Temple Arts faculty. He has been dancing Biodanza since 2003 and now works as a teacher and a didactic teacher (qualified to teach other teachers in Biodanza Schools). He also leads ecstatic dance sessions, and ran the popular Awaken conscious night club in Edinburgh for many years. www.awakenaslove.com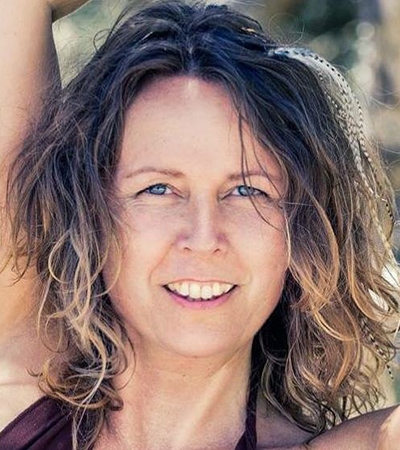 Puja Pijl
As a Sensualista and Tantric teacher, she passionately guided many men and women to get into their fullness, heart & power of their masculine & feminine core. She showed them a way to an empowered and embodied life: spirited, fulfilling, intimate.
She teaches in workshops, retreats, festivals and private sessions all over the globe.
She has been a Tantrika for over 19 years, worked as a holistic psychotherapist & counselor. She loves to deepen the Art of Loving and Conscious, Sacred and Energetic Sexuality.
How does essence lead a daily life? The answer she found: by being a True Lover and living a Tantric Life. Puja is the creator of Tantric Temple Parties. While she is traveling and working all over the globe, Ibiza and Holland feel like a base. To see the lights get turned on in the eyes & bodies of men and women is what thrives her. Her gateway to divine aliveness, peace and love. Founder & Lover at Love Art.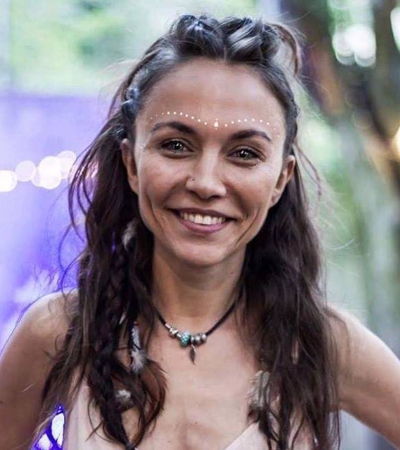 Riya Sokol
Riya is James's life partner, as well as a famous singer, awakening coach, tantrica, vision quest guide she is very connected to earth medicines and ceremonial spaces.  Having a mixture of jewish, south American and Indian roots, her passion is to bridge these lineages. Life mirrored to her this strong combination by training her in both Amazonian Shamanism as well as in Tantra- initiated by Kaula Heart of All, and influenced by the Baul Mystics and Master Osho.
She uses her voice in many different forms – whether it's singing, speaking or making sounds she has never heard before – to open hearts and transform people's life.
She travels around the world with her Beloved, learning from him and sharing the gifts of this tantric relationship with groups, offering: a "voice- bath" that can take to deep relaxing states of mind, tantric practices and ceremonies– that improve people's lives and relationships, and evening concerts with her own music or mantras and kirtans.
Special Offer: Book both this Retreat and the Holland Tantra Festival to get 10% discount off both!
Practicalities
This is an all-inclusive residential retreat in one of the most gorgeous venues The Netherlands has to offer; retreatcentre Meeuwenveen, surrounded by the remarkable beauty of nature where we will make a lot of use off.
The address is: Meeuwenveenweg 1-3, Havelte, province Drenthe.
Dates
April 28th till May 1st
Welcome from 14.00 on the 28th, we start the program 15.00. Closing on May 1st will be around 17.30
You will receive one week prior to the retreat what to bring and final information.
Costs
Normal price: € 539,00
Special Early Bird:  € 470,00 First 10 sign ups
(Sign up now to get your best price! This will go quickly!)
Camping: € 449,00 –  We have 6 extra camping places (bring your own tent).
Inclusive: the full retreat teachings and rituals, high quality accommodation and wonderful vegetarian food for 3 nights and 4 days.
Cancellation Policy
If you find a good replacement for your participation (in consultation), only €50 admin costs. Otherwise:
– Within 4 weeks 50% of the total price
– Within 3 weeks 75% of the total price
Ready To book?
Sometimes people just jump and discover something amazing waiting for their lives.
Need More Information?
Find out all the practical information you need for the retreat.