When:
November 15, 2018 @ 5:00 pm – November 18, 2018 @ 6:00 pm
2018-11-15T17:00:00+05:30
2018-11-18T18:00:00+05:30
Where:
Zorba the Buddha - India
Tropical Drive
Ghitorni, New Delhi, Delhi
India

This 3 day retreat offers an opportunity for women to find the growth and opening that can occur through working with members of their own gender. To expore the issues alive for them and how to align ourselves with our core and offer love and strenght to the world from this place. The first 2 and a half days will be working only with our own physical gender and staying in that polarity.
The culmination of the event on the last day will be a sacred re-unification ceremony where the men from the Divine Masculine and women from the Sacred Feminine meet. It is important to say that this ceremony does not include sexual contact, rather it is about a deep recognition and honouring of the opposite physical sex and also about recognizing the qualities of the masculine and feminine inside of ourselves and honouring those parts and healing any wounds that might have existed around these.
It is a perfect introduction to the Tantra Festival that follows and will be a requirement to attend this event first before joining the tantra festival if one is not yet experienced in tantra because it will give the tools and integration needed for the festival.
This group will create a safe and sacred space for women to explore together the awakening of femininity and of Shakti energy. Ancient tantric and Taoist practices will be used to help us sink deeper into the body, to discover the body as a temple, to awaken our self-love and to bring that self love into a deep radiance within and without.
No prior experience is necessary as this course is open even to women who have never done a course like this. This course is an ideal prerequisite for the tantra festival to prepare women and help anchor them into a deep inner body wisdom to carry them through new situations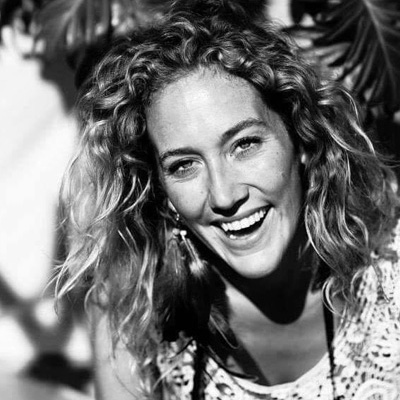 Karlijn Kabira
Karlijn Kabira is an open, expressive free spirit with a passion for self-transformation and exploration. She holds a MSc in Psychology, is a certified Tantra and Hatha Yoga Teacher and has a background in leadership development and change management. She is passionate about supporting others in transforming their life into something true to themselves and blissful. How can I create more freedom, love and awakening in my life?
She currently shares her gifts as a lead facilitator at Magic of Love global, facilitating Tantra and Personal Transformation workshops around the globe (mostly Australia, Amsterdam, India & Berlin). Others describe her and her work as sensitive, down-to-earth, intuitive, joyful, liberating and opening.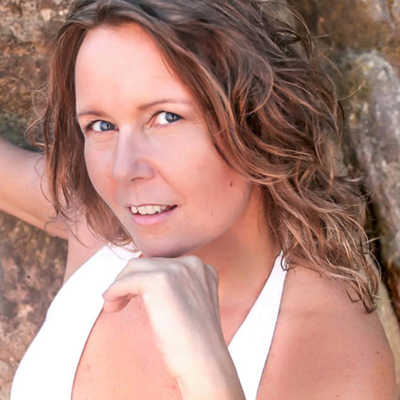 Puja Love
As a Sensualista and Tantric teacher, she passionately guided many men and women to get into their fullness, heart & power of their masculine & feminine core. She showed them a way to an empowered and embodied life: spirited, fulfilling, intimate.
She teaches in workshops, retreats, festivals and private sessions all over the globe.
She has been a Tantrika for over 19 years, worked as a holistic psychotherapist & counselor. She loves to deepen the Art of Loving and Conscious, Sacred and Energetic Sexuality.
With her rich experiences as a careful girl, wild woman and wise lady, she brings a Soulful & Soulsexy way to touch people with her high quality work and with her loving and sparkling personality. Founder & Lover at Love Art.
The retreat is held at an eco village on the outskirts of Delhi called Zorba the Buddha. It is is held is a three-acre property that includes award-winning gardens, work studios, accommodations, a meditation hall, a common building, dance and performing arts hall, and outdoor performance spaces as well as many beautiful water features.
The buildings are in accordance with the ancient wisdom of Vastu, which harmonizes man-made structures with their natural environment. Click here to view the website
The retreat starts at 5pm on the 15th November and runs until 6pm on the evening of the 18th with an honoring Ceremony.

Residential Price: 20,400Rps includes accommodation and food.
Dates: 15th – 18th November 2018
Food includes 3 delicious and very healthy vegetarian meals a day – starting from Dinner on the 15th at 8pm, until Lunch on the 18th.
Venue Address is: Zorba the Buddha centre, 7 Tropical Drive Mehrauli – Gurgaon Road , Gitorni.  New Delhi – 110030 , India.
Go to Event Website
Visit the website to buy tickets and find out more about the event.