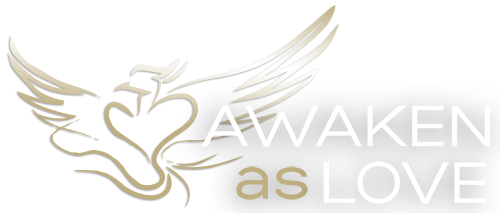 Facilitator Training in Poland
5th -14th July 2021. Ośrodek Rozwojow, near Warsaw, Poland
Those who have completed stage 1 will be eligible to attend the Awaken as Love facilitators training – which will give you direct practice and feedback in teaching the structures of the Stage 1 initiation – this includes all the important details to mention, music and PDFs with the structures. Group evaluation and video feedback will be used to help bring out your inner guide.
On completion of this, and also the stage 2 training you will be taken on as an apprentice to the Awaken as Love faculty where you will be added to the Awaken as Love website as part of the expanding team.
As an apprentice you will be able co-teach the Awaken as Love Stage 1 process with a Lead Facilitator who would help guide you in your first facilitating role. To become full faculty you need to have co-taught once, completed Stage 1 & 2 and also a Vision Quest.
What will you give to this training?
Yes, you heard it right! This is now about what you can give – you're on the verge of a new identity – that of facilitator. As such, this training is about helping that part of you emerge and share your gifts. We will be spending a considerable amount of time with the new teachers holding the space and receiving gentle guidance from the Didactic (already established) teachers.
A Written Monograph
A Mongraph is a detailed written study about a particular aspect of it Awaken as Love – you will be given some example topics but it's upto to you to choose. This will be submitted in PDF format and form part of the teaching resources for all faculty.
Practising Structures
In a team you will be involved in holding 2 of the main structures of Stage 1 for the rest of the group.The best way to learn is by doing, it is the acid test of your inner spaceholder. Feedback, tips and guidance will be offered by the 4 didactic teachers afterwards.
Presenting the Talks
You will have a chance to practice giving some of the talks from Awaken as Love. This will be done in smaller breakaway groups held by one facilitator. There will be time for questions and group discussion on each of the topics afterwards.
Morning Practices
As well as the stuctures from Awaken as Love, you will have the chance to bring your passions, skills and creativity to a 1 hour morning practice that you design and share with the group.
DJ Skills
New teachers will be taking turns to hold the morning dance set and some guidance will be given about how to use sound systems, DJ programs and creating dance sets.
Monography Presentation
You will offer your Monograph to the whole group in a 30min presentation with questions and answers. This can be with the use of visual aids or just speaking. We're excited to hear it!
What will you get from this training?
Processes of Facilitation
Presentations and workshops will be given on how to hold space, how to manage your emotions and confidence, to become a master of group dynamics and also working with various states of consciousness within a group.
Teaching Materials
You will be given access to all of the structures and music needed to hold the Stage 1 training. In addition you will be given structures and music that you can use to create "Taster Workshops" for your community.
Workshop Masterclass
Great teachers not only know how to present but also how to create workshops that work. We will give you the insider tips around bringing topics to life in a group setting, music selection, the nervous system of the group, creating safety and even marketing of your events.
Feedback
You will be given supportive feedback and guidance from the didactic teachers about your presentation and structure holding skills to help bring out the best from you. The structures will be videotaped and you will be given the recordings so you can see yourself in action for self analysis afterwards. In addition you will have another chance to participate in the structures again helping you to deepen and familiarize yourself with them.
Certificated Training
This is an accreditated training, on completion of this (plus stage 1 & 2) you will be certificated as an Awaken as Love Evolutionary Instructor. You will also be an apprentice faculty member and added to the website as such. On completion of your first Stage 1 as an apprentice teacher you will become a fully fledged member of the Awake as Love faculty.
Ongoing Opportunites
As apprentice faculty you will be able to attend any a stage 1 anywhere in the world with no training cost. This has the benefit of deepening your understanding. You will be selected first for opportunities in other events such as festivals. Those with session work skills can offer those to new participants to support their process after events.
Guiding you and teaching you to become teachers yourself are 4 of the core teachers from Awaken as Love, who have decades of experience in holding groups and trainings. They will pass on what they know.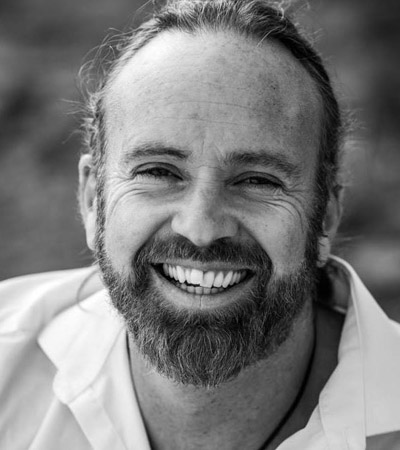 James Stevenson
Founder & Didactic Teacher
James's passion is to help call forth our human potential and our soul. His weave brings together more than 22 years experience in techniques, practices and information from the cutting edge of Neuroscience, Tantra, Biodanza, Shamanic & Energy Work, Integral theory and Taoist practices to create a spirituality that is rooted in the body. His evolutionary approach is to work on all lines, levels, states and parts of ourselves in bringing forth our fullest potential.
His shamanic work includes being Vision Quest rites of passage guide, holding Sweatlodge Ceremonies as well as Sacred Cacao Rituals. He has been dancing Biodanza since 2003 and now works as a teacher and a didactic teacher (qualified to teach other teachers in Biodanza Schools). www.jamesstevenson.life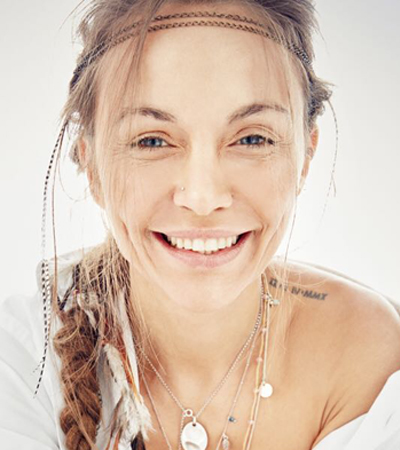 Riya Sokol
Didactic Teacher
Riya is an artist. Known as a singer, activist but also awakening & sex coach, tantrica, vision quest guide. Trained by Amazonian Medicines, she is very connected to earth medicines and ceremonial spaces as well as to Tantra in the integrated version- initiated by Kaula Heart of All, and influenced by the Baul Mystics but mostly her Beloved James and their relationship.
She travels around the world, using her voice for singing and speaking, sharing her gifts with groups. She is dedicated to spirituality as much as she is to her "down to earth" life, contributing to the evolution that is happening now and as part of it she wants to bring balance and harmony in all the aspects of hers and others lives. www.riyasokol.com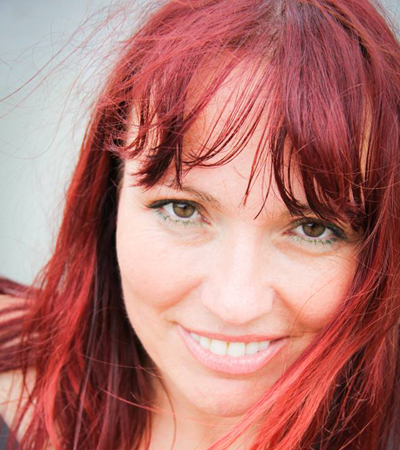 Monique Darling
Didactic Teacher
Monique Darling, author of 'Beyond Cuddle Party' and workshop facilitator extraordinaire has led over 1500 workshops in the past 10 years. . She has been featured on TLC and The Dr's as well as various radio shows, podcasts and magazines across the globe. She specializes in helping others reclaim their power and natural sensuality by transmuting fear and repression into courage, self-love and freedom.
Her primary purpose is helping folks bring out their vulnerability, energetic embodiment and fearless relating. Learn more about Monique by going to www.juicyenlightenment.com or track her whereabouts at www.whereintheworldismoniquedarling.com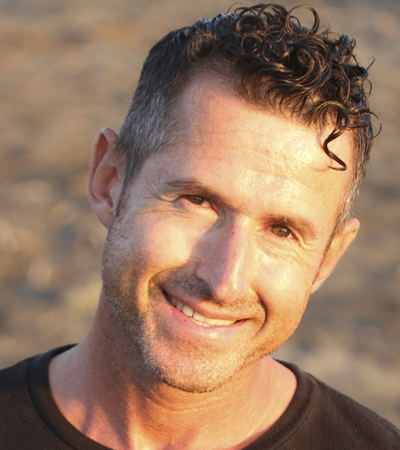 Peter Petersen
Didactic Teacher
Peter Petersen, has been teaching qigong for 16 years and has been a certified Sheng Zhen Qigong instructor for the last 14 years, where he has been facilitating in health clubs, hospitals, retirement villas, Yale University and several different wellness/spa resorts in Mexico and the United States, such as Rancho La Puerta, Mayacamas Ranch, and Present Moment Retreat.
Peter is also a body/energy worker. This energy work Peter does, helps release stuck mental/emotional energy that can cause illness and disease. Once this stagnate energy can be released,a rejuvenation of mind and body can occur to increase your vitality tremendously. www.awakenbodyandsoul.com
Practical Information for the Facilitator Training
Dates: 5th – 14th July 2021
Venue: Oddechowo Retreat Center, near Warsaw, Poland
Training Cost: Super Earlybird price of just £1750, Normal price is £1950 (including Food & Accommodation)
Booking: The course is limited to only 16 places and is by approval only – use the form below to apply stating your name, email and a message about why you would like to join this training. Please state and where you attended Stage 1. If you haven't attended Stage 1 already you would need to do so before the start of this course.
The training is held at Oddechowo – A beautiful retreat centre in nature, 1 hour away from Warsaw in the village of Urle which lies among the pine forests, which create a specific microclimate. The climatic values ​​of Urla were to be discovered by doctors to be particularly special and physicians encouraged people with upper respiratory tract diseases to spend their holidays here .
We have a fully equipped group room for our needs with modern underfloor heating, as well as yurts and outside land for our meetings.
Accommodation is in (4-5 person) shared cabins which are completely autonomous. On the ground floor you will find a fully equipped kitchenette, a living room with a cozy fireplace and a clean modern bathrooms. * (In two houses we even have bathtubs! 🙂
In addition there is a SPA equipped with a Finnish Sauna, a and wet sauna, and an infrared sauna. Here you can cool down in a bath tub with cold water or wrap freshly made ice. It is also equipped with various relaxation spaces including recliners with special collagen lamps – which stimulate collagen production, a solar meadow lamps that stimulates the production of vitamin D.
High quality, healthy vegetarian food is provided for 3 meals a day.