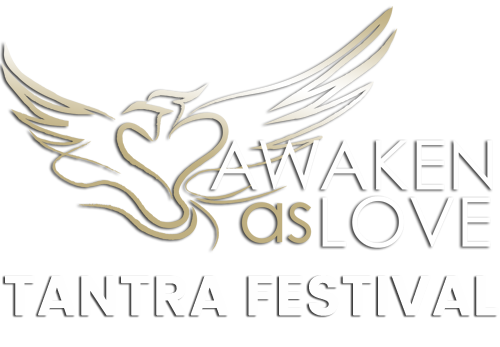 This 5 Day Festival in Holland happens in August each year
The Awaken as Love Tantra Festival in Holland has a retreat quality in the standards of accommodation and workshop spaces. This has the flavor of the liberal country it is set in. A chance to celebrate and feel free in one of the juiciest festivals.
What is really beautiful about this festival is the sense of community and long standing friendships between participants, this is a gathering of the tribe in Norther Europe – what's more it's a very welcoming tribe and many continuing journeys emege from this space. It is supported by a large group of volunteers who give a lot to co-create the experience.
Volunteering is a great way to see behind the scenes in a happening such as this as well as save a bit of money. Work is fun when set to dance music and with breaks to hug and share a laugh.
What happens at the Awaken as Love Tantra Festival?
Morning Yoga classes or Meditations

Whole festival gathering with Dance and Sharing Groups

Tantra Workshops

Biodanza Workshops

Emotional Support team

Sacred Cacao Ceremony
Individual Sessions Work

Live Concerts

DJs & Ecstatic Dance

Love Lounge Space for Connection in Evening

Saunas
Nature's gift adds extra value to the quality of your festival. Her natural beauty soothes and heals. Meeuwenveen is the location for new experiences, contemplation … and relaxation. The area continually alternates between heathland, woods, mysterious fens and rugged, solitary trees. It is inhabited by fauna and flora found nowhere else. Of course, you can also spot the more common animals such as foxes, badgers, martens and snakes, and encounters with wild 'Roe deer' are not uncommon. You can follow a marked route that leads you through all this beauty in about an hour.
Meeuwenveen which has offered a space for groups to work towards raising awareness, meaningfulness and self-fulfilment for more than twenty years. Set bordering on the estate of het Uffelter Binnenveld it is one of the most charming conservation areas of the Drenthe landscape.
With spacious workshop rooms for the daytime activities, sumptuous love lounges and outdoor fires for the evening your day will naturally flow to what's right for you. There is also a Finnish Style Sauna and Individual Session rooms within the festival as well as free WiFi throughout.