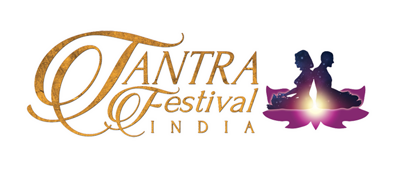 The Indian Tantra Festival
Zorba the Buddha – New Delhi
This 6 Day Festival in India happens in November each year
By the time it's finished you have a whole new collection of friends that you now know more deeply that those who might have been in your life for a long time! Plan plenty of time afterwards or an open ticket so you can then travel deeper into the wonder that is India with your new friends, or take part in some of the many retreats and trainings offered by teachers in the festival afterwards.
The Tantra Festival in India was the original Tantra Festival from Awaken as Love and is pretty special being in India itself – the birthplace of Tantra! Set in a beautiful Eco-Village called Zorba the Buddha on the outskirts of New Delhi.
Over the years so many connections have been made between all who have been involved and very often it acts as the gateway not only into Tantra but to India and all her adventures. What's great about this one is being able to arrive alone in a safe, held environment with clean water, accommodation and food just 30min from the airport.
What happens at the Indian Tantra Festival?
Morning Yoga classes or Meditations

Whole festival gathering with Dance and Sharing Groups

Tantra Workshops

Biodanza Workshops

Emotional Support team
Individual Sessions Work

Cultural Evening Performances

DJs & Ecstatic Dance

Love Lounge Space for Connection in Evening

Closing Party with Talent Show from Participants
The Zorba the Buddha Centre where the festival is held is a three-acre property that includes award-winning gardens, work studios, accommodations, a meditation hall, a common building, dance and performing arts hall, and outdoor performance spaces. The buildings are in accordance with the ancient wisdom of Vastu, which harmonizes man-made structures with their natural environment.
Community Living: At the Centre, one can experience a relaxed way of living where participants attend workshops, explore and celebrate together.
You will enjoy fresh & nutritious vegetarian meals, prepared with love by our community kitchen. You can pamper yourself with yoga, daily meditations, massage during the festival. The peaceful atmosphere within the centre is an oasis to learn, relax and rejuvenate
Meals: The love for good food makes every meal at Zorba the Buddha is a celebration. They believe what we eat is what we become and take great care in serving delicious and nutritious meals. Participants eat together in a common dining room or in the gardens. The food is vegetarian at the centre although they also consume dairy products and eggs. While the food served is primarily Indian, they also prepare Continental, Chinese, Italian and Mexican cuisines. They use organic vegetables, pulses/legumes, grains and oils as often as possible.
This festival also has a 2 day experiment in Living Tantra right after it finishes, this is available for anyone who has been at the festival. It starts with a Sacred Cacao Ceremony and finishes with an Osho Sanyas Celebration. In between is just a chance to relax and hang out with friends and facilitators from the festival without the structure of workshops.
The living tantra movement is to continue the tantric field and connections in between festivals and workshops and to integrate them into our lives. In this teachers step down from being the guides and facilitators as everyone now has a chance to practise what we have learned as a community.