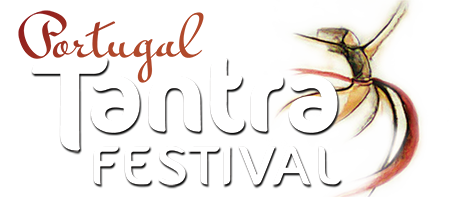 Awakeland, Algarve Southern Portugal.
This 5 Day Festival in Portugal happens in June each year
The Tantra Festival in Portugal is for people who love the Sun! The energy of this land was impregnated by Sufi mysteries for hundreds of years and this is tangible in the quality of this festival where a best interactions happen in the casual chillout spots created in the vast land.
Workshops happen in large airconditioned geodomes which escape the heat of the day, often they are followed by participants jumping out into the lakes to swim afterwards.
Late in the evenings then some of the best DJs come to visit as well as the stars – as you've never experienced them with a lack of competing light from the cities. This makes a perfect start to a beach summer holiday in one of the most renowed areas of Portugal.
What happens at the Portugal Tantra Festival?
Morning Yoga classes or Meditations

Whole festival gathering with Dance and Sharing Groups

Tantra Workshops

Biodanza Workshops

Emotional Support team

Cacao Ceremony
Individual Sessions Work

Cultural Evening Performances

DJs & Ecstatic Dance

Love Lounge Space for Connection in Evening

Swimming naked in the Lake!
The Festival is held at the Awake retreat centre. Rooted in a millennial mountain range, Awake believes in people, in a conscious life and auto-responsibility.  Without promoting dogmas, beliefs or doctrines, it is a space for all, where each individual arrives with their own mission, and where we all help to get there.
Awake was born and lives with the intention of collaborating with all who visit it, with desire to create moments to melt in the nature of magic and the power of the teachings of our therapists and professors.
Awake's landscape is unique and its natural equilibrium is maintained and potentiated through innovative, non-invasive permaculture and biodynamic agriculture.  We work with the principles of sustainable agriculture and support local species, aiming to live as closely to the earth as possible.