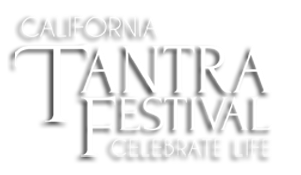 California Tantra Festival
Camp Hye Sierra, California
This 4 Day Festival in California happens in September each year
The California Tantra Festival has a powerful shamanic feel to it, there is a strong transformational energy with the elements. One element has stood out over the years – FIRE!
The first year was an initiation by fire – quite literally as the venue for the festival was caught in one of the largest fires in California at Harbin Hotsprings right in the middle of it. What was amazing, is how we all transformed adversity into an incredible heart opening experience. We moved the whole festival, participants and catering to a nearby venue and continued right until the end.
It was literally "Living Tantra"  – an incredible the depth of closeness formed between everyone, senses became more heightened and people became very alive in that awakening.
And fire continues to be a major force in California, in 2018 we had to change festival site due to construction and again the largest fire in Californian history came right up to the venue lines in the months preceding, it managed to hold. Lucky in our main venue that we are settling into for this festival has fire breaks around it as well as the most stunning nature and natural lakes to swim in.
What happens at the California Tantra Festival?
Morning Yoga classes or Meditations

Whole festival gathering with Dance and Sharing Groups

Tantra Workshops

Dance Workshops

Emotional Support team
Individual Sessions Work

Live Performances

DJs & Ecstatic Dance

Love Lounge Space for Connection in Evening
The festival camp comprises of 160 acres with an incredible back drop of nature, in September you can expect comfortable warm weather in the daytimes and beautiful cool evenings without the city lights where you can really see the stars.
Its set beside lake with sunny beaches that's suitable for swimming between workshops and the choice is either camping in your own tent or in bunk beds in the cabin dorms with heating and electricity, both having access to clean bathrooms with hot showers.
It is set in the sumpteous nature beside the Sequoia National Park area in California – just 7 miles before the park entrance which is famous for it's incredible beauty and the largest trees in the world (Sequoias) – some of which you can even drive through.